Christmas Carol Service, Dec 15th 2019
Episcopal Youth Event (EYE)
This last Sunday 18th August, Caitlin Mahoney gave a talk on her EYE experience (Episcopal Youth Event) and her future involvement in EYE 2020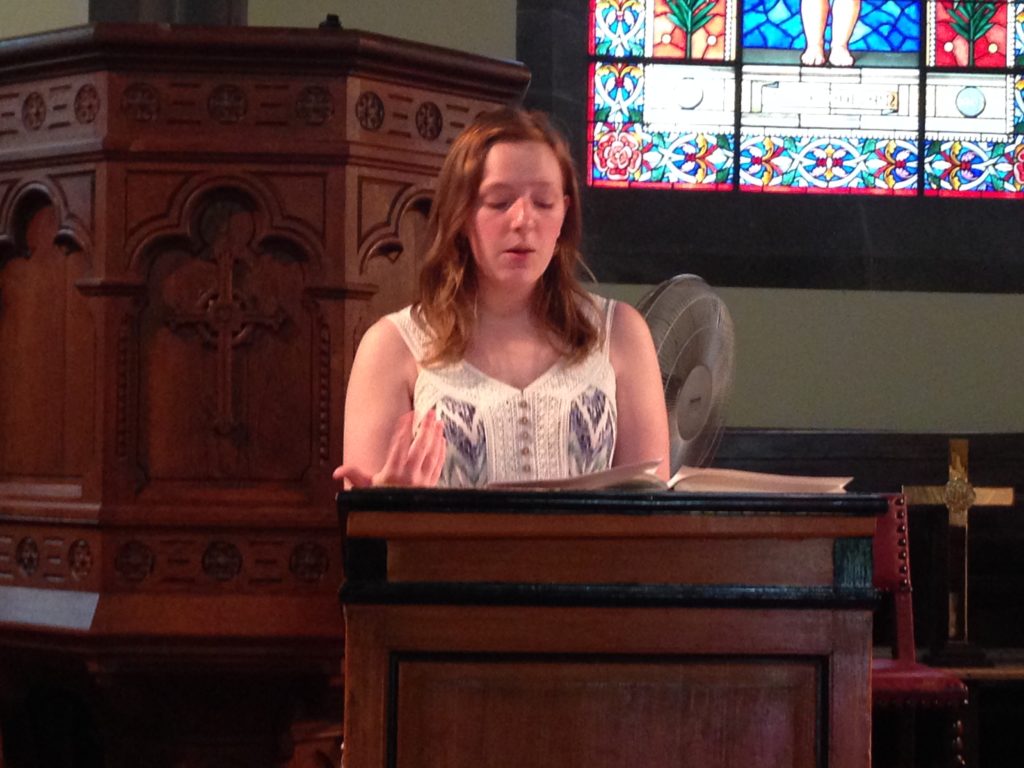 In Caitlin's words – "As some of you know, I have been lucky enough to be asked to serve on the Planning Team for next year's Episcopal Youth Event, or EYE, in America. Like me some of you would have been involved in hosting Youth across Europe, YAE and Juniors Across Europe JAE here in Clermont Ferrand, well EYE is a much bigger version. I would just like to explain a little about my experience of EYE and my continued involvement" More details here: EYE Christ church short talk
Welcome Back Picnic at Parc Monjuzet, 1st Sept 2019
Church Picnic, June 23rd, 2019
The annual church picnic was a great success and, this year for the first time, was held in Parc Bargoin in Chamalieres. We shared food, played games with the children and generally had a relaxing, fun time.
Pentecost Sunday, June 9th 2019
Christ Church Congregation celebrated Pentecost (Whitsunday) wearing red, symbolizing Joy & the Fire of the Holy Spirit!!