Christ Church Clermont-Ferrand is an English-speaking congregation that seeks to reach out to the population of the Auvergne to offer support and to spread the good news of Jesus Christ.
Sunday Service at the Chapel in Royat : 1bis, Avenue Jean Heitz – 63130 Royat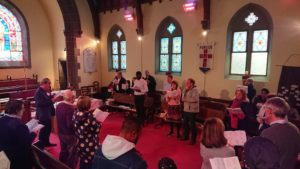 Our Sunday Service takes place at the chapel in Royat behind the Post Office (see Contact and Location page) at 10:30 AM (5:30 PM in July and August). Our regular Christian Education activities for young children (up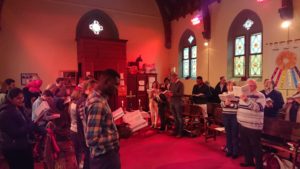 to Grade 6) take place on Fridays over the two-hour lunch break during term time. We also have special services around Christmas and Easter. They are announced in our newsletter or on the Church Facebook page.
This Sunday's readings can be found at the Lectionary page.
The Order of Service we most often use on a Sunday morning can be found by clicking here.
Please see Church Services Schedule page for further details.
All are welcome to any of our services !!